You married him for better or worse, but you weren't prepared to spend days, months and even years alone while your military spouse is deployed. This is one of the most challenging things about being married to someone who is in the military. The contentment you feel when you see your spouse in dress blues just can't quite overcome the stress of managing your home and family alone. Coping with military travel can be incredibly difficult. Military personnel raise their right hand and promise to honor and defend their country. No one asks the member's spouse how they feel about being part of that package.
No matter how loyal and supportive a spouse is, there will come a time when they are ready to give it all up and ask their spouse to walk away from the military. Any military mate who has been through a deployment knows that while they are gone, something will break, get lost, or stop working altogether while they are gone. This will always happen when their spouse can't get in touch with them. These situations can make it very hard on the spouse who remains behind. There are some things both of you can do to make the deployment separation a bit easier.
Before you leave, make some preparations. Create a list of people your spouse can call when she or he needs support. Make sure the phone numbers are correct and ask these friends to check in on your spouse occasionally. It is also imperative that your spouse knows where you work and what you do. She or he should know how to contact your commanding officer or first sergeant.
Be sure your spouse knows how to perform basic repairs around the house. Show them where the water shut-off is and how to change the element in the water heater. Provide them a list of trusted professionals such as mechanics, plumbers, electricians, etc.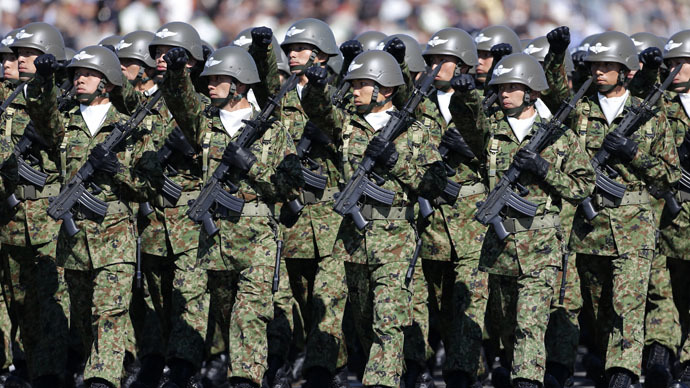 Sit down and discuss the deployment with the entire family. Your children should be a part of this discussion. No matter what the ages of your children, it can be difficult dealing with the emotional strain of the separation. Offer to let them pack a special note to go with you. It also helps to discuss the importance of what you will be doing and that you will be thinking of them.
For the spouse, remember you are not superman or woman. You can let the housekeeping go this week and feed the kids cereal for dinner. If you are also working, it can get pretty busy trying to play both roles. Give yourself a break and hire a babysitter and go out with your friends.
It can help to create a schedule. This is helpful for both you and your children.
Speaking of children, they are also going through a separation, so pay attention to their behavior. Discuss the separation as often as they want to and help them sort through their emotions. If possible, set up times to Skype with your spouse and let the kids have some "alone" time with them, too.
One of the biggest benefits of being a military spouse is the incredible support network. Don't try and do this alone. Engage with other spouses. They've been through this and will do everything they can to help you. Don't hesitate to call Family Services on base if you need help. They have counselors and specialists who can help you get through a tough moment.
Coping with military travel isn't for the faint of heart. While the military member is deployed, their spouse worries prays, and waits for word that their loved one is on the way home.